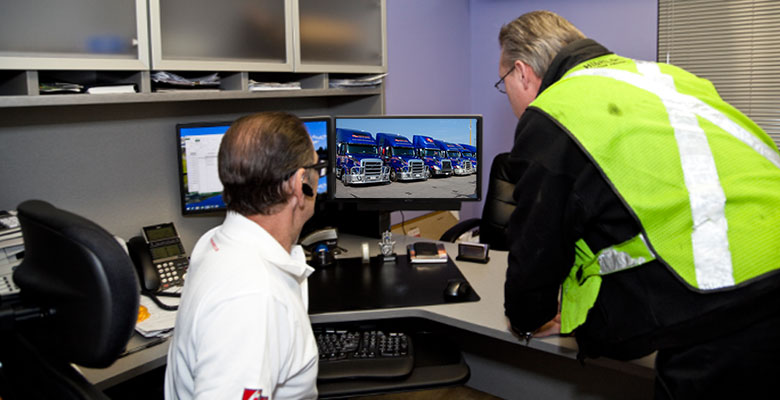 Our latest fleet of modern Volvos minimizes repairs and downtime
Keeping our fleet up to date has proven to be of paramount importance to the safety of our operation, security of our customers' freight and on-time performance. Our late-model Volvo & Peterbilt fleet ranges from brand new to 3 years old. We also turn our trailer fleet every 5 years. We love getting customer comments on our distinctive, modern fleet as we deliver their goods throughout Canada and the USA.
New equipment and regular maintenance
Along with operating a modern fleet, we have a strict maintenance schedule to ensure virtually no down time. Our drivers can be away a couple of weeks at a time on West coast runs. We do everything in our power to keep them safe on the highways we travel. Our drivers are a critical part of our growing family and valued partner in our performance promise to our customers.
If it's not safe... We don't
do it
At Highlight, we don't leave anything to chance when it comes to the safety or our employees, equipment, the goods we're entrusted to deliver, or the public in general. Everything we do at Highlight – every process and procedure – is built upon a foundation of complete safety. Each piece of equipment we employ undergoes a strict schedule of maintenance and all employees are instructed to report unsafe conditions or equipment immediately.
Some of our safety procedures include:
Regular maintenance of all equipment
Up-to-date safety records
Zero-tolerance drug and

alcohol policy

Mandatory health & safety training
"
Our late model volvo & peterbilt fleet ranges from brand new to
3 years old
"