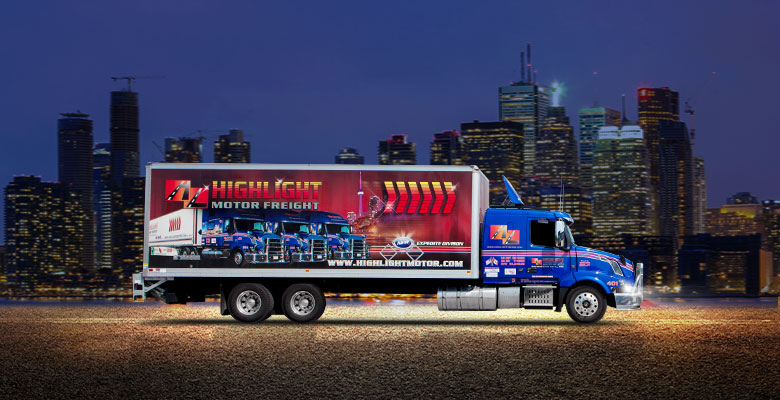 It's all in a day's work at Highlight
We are discovering that there are core services that complement our current capabilities and provide added value to our customers. A pick-up and delivery fleet is a necessity for our LTL services. We provide door to door service and use a combination of our straight truck fleet and partner resources to deliver the final mile throughout our service area.
Contract cartage without the line haul component
To better utilize our resources and serve our customers we now offer overnight and same day deliveries throughout the Greater Toronto area, New York and Los Angeles. Our customers love having one less carrier to manage and we see it as a natural extension of our cross dock and distribution capabilities.